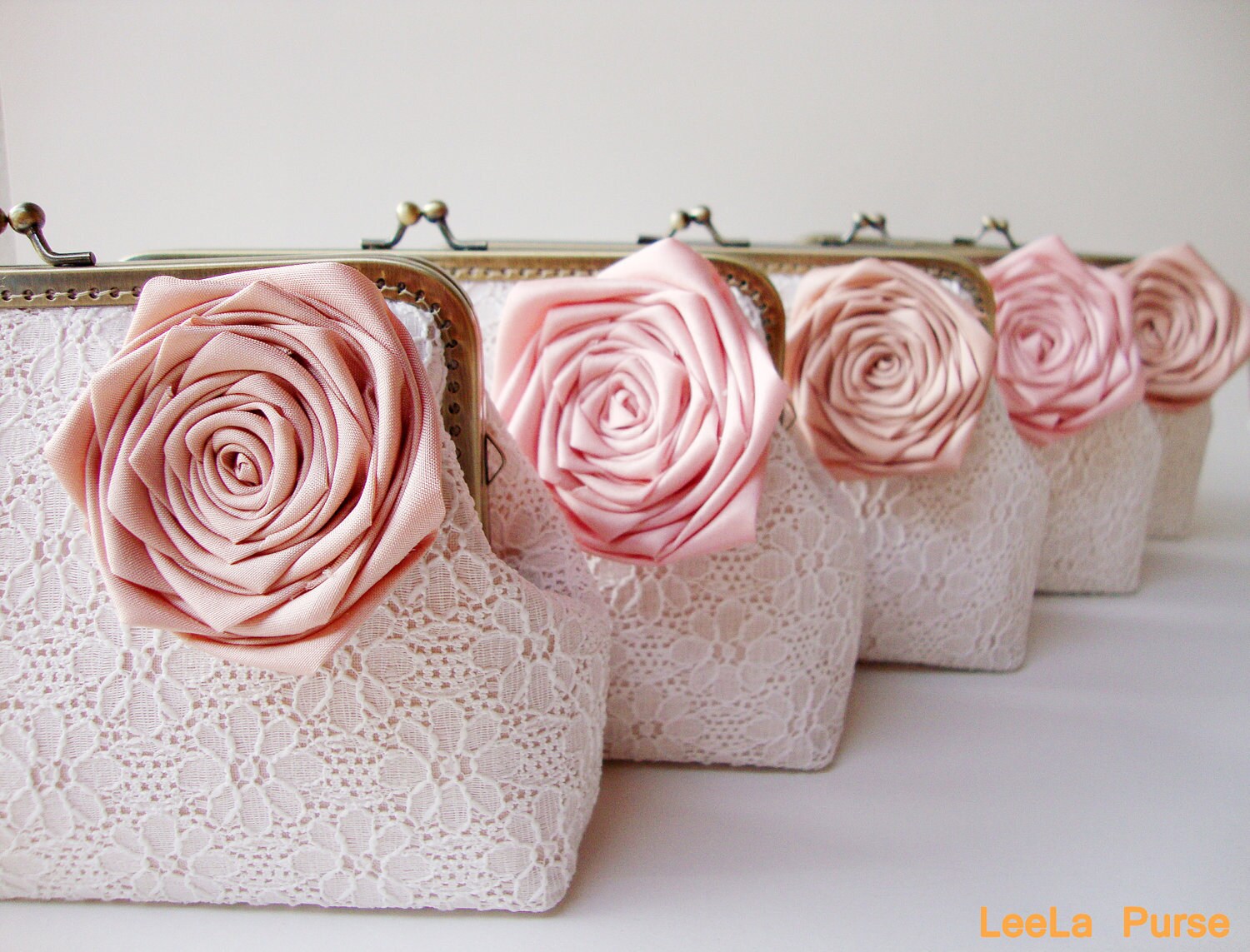 *
This beautiful clutch took my breath away. All the details in this makes it truly one of a kind. It's perfect for a spring wedding and will be a great gift your bridesmaid will cherish for years to come!
Vendor: Leela Purse
Etsy Shop:
www.LeeLaPurse.etsy.com
Link to this Item:
http://www.etsy.com/listing/90133590/sale-10-off-set-of-six-bridesmaid-gifts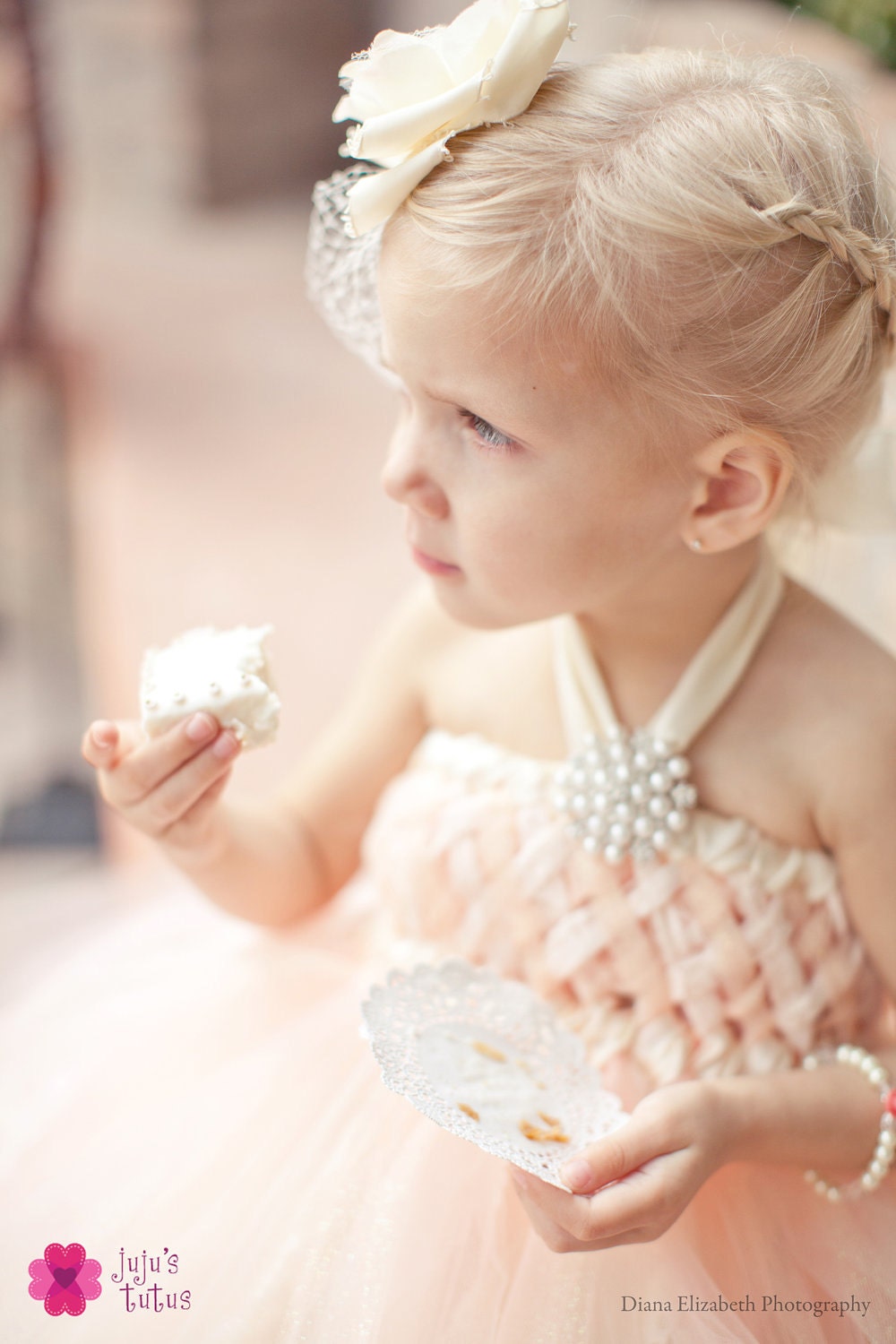 * I cannot get over how adorable this little girl is! This is truly a unique flower girl dress. She will certainly set the stage for the bride right before she walks down the isle. Be sure to check out this etsy sellers shop to see all of her precious flower girl gowns. You will also find a variety of seasonal outfits as well as great dresses for photographing your little one.
Vendor: JuJu's Tutus
Etsy Shop:
www.JuJusTutus.etsy.com
Link to this item:
http://www.etsy.com/listing/94138305/sweet-sophistication-flower-girl-dress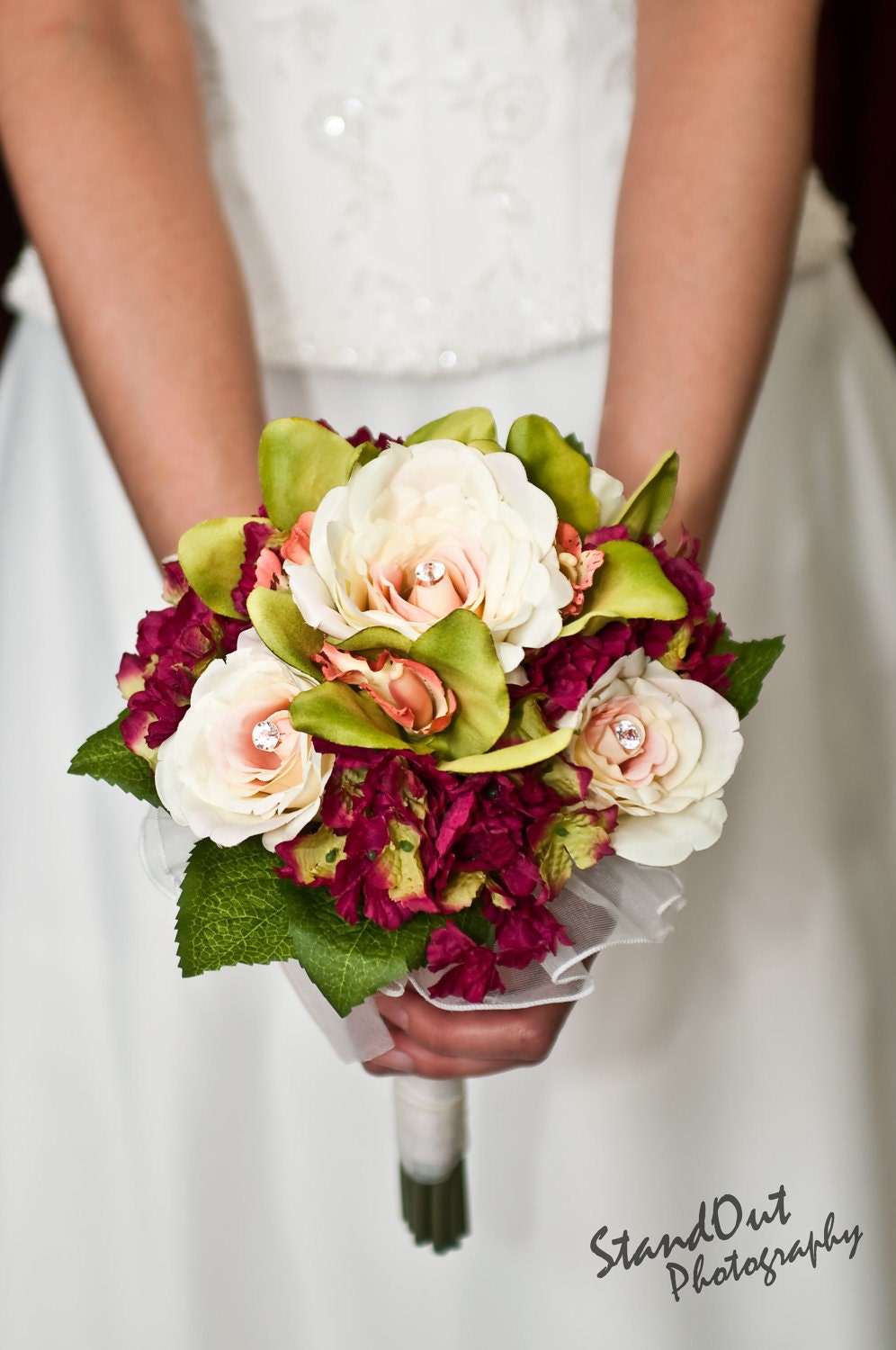 *I love the colors in this hand-tied silk flower bouquet! This seller has over 200 items to choose from and they are all as gorgeous as this one! If you are going the silk flower route, definitely check out this shop!
Vendor: Bride In Bloom Weddings
Etsy Shop:
www.BrideinBloomWeddings.etsy.com
Link to this item:
http://www.etsy.com/listing/67364580/bridal-bouquet-silk-wedding-bouquets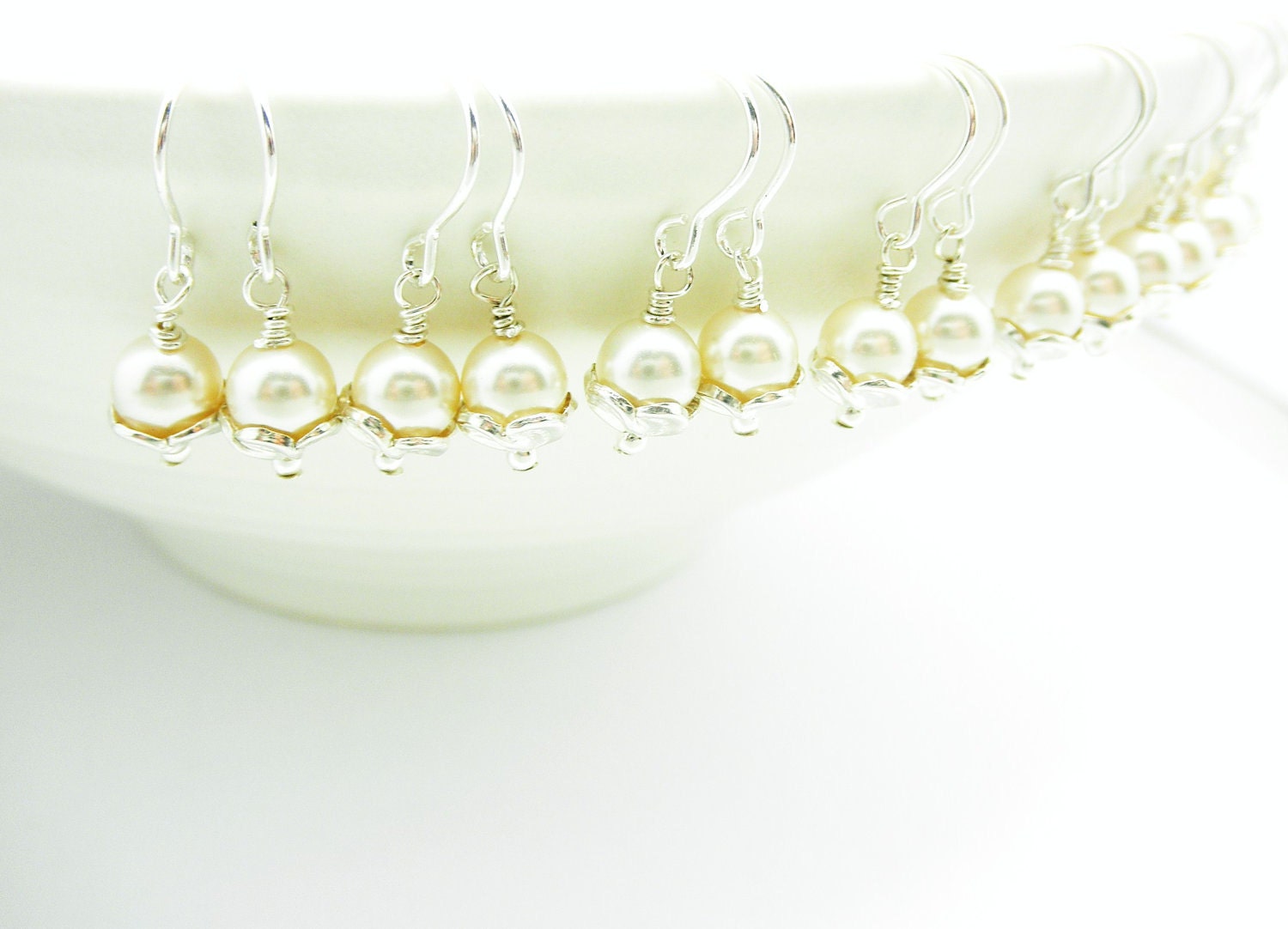 * These lovely pearls feature a romatic flower bead cap at the bottom which add interest to the earrings, and makes if perfect for a spring/summer wedding. This is also a perfect flower girl earring! Available in almost any pearl color so you can match your wedding.
Vendor: Ali Christine Jewelry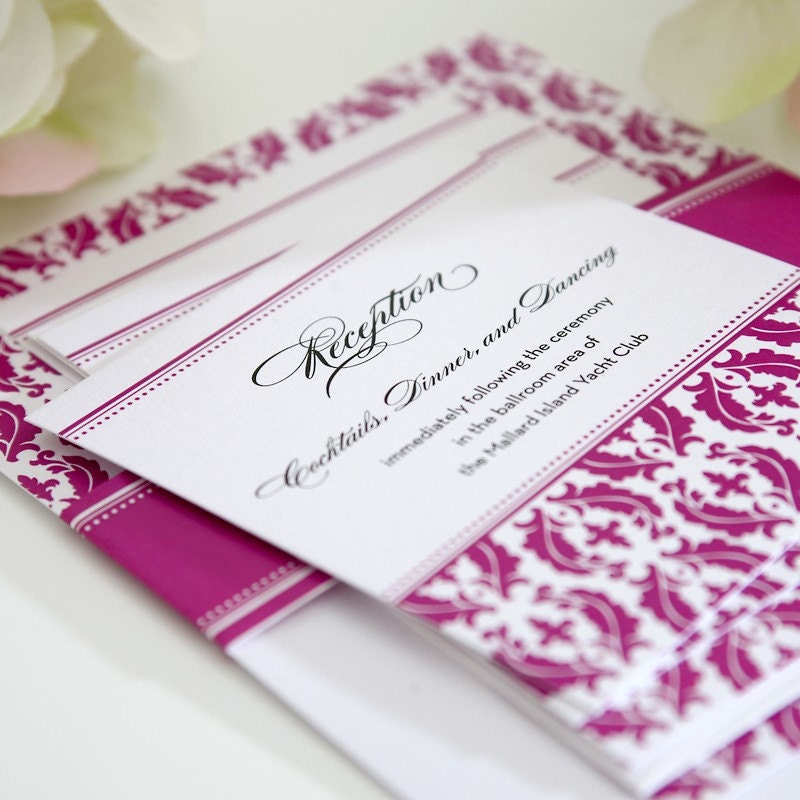 *These lovely invitations are modern and romantic! Match them to your colors for a truly custom printed invitation design. Shine Invitations offers everything you can possibly want to coordinate with your invitations such as return address printing and even custom stamp designs! Check this one out if you are looking for a great selection of wedding invitations for your big day!
Vendor: Shine Invitations
Etsy Shop:
www.ShineInvitations.etsy.com
Link to this item:
http://www.etsy.com/listing/47780779/damask-wedding-invitations-purchase-this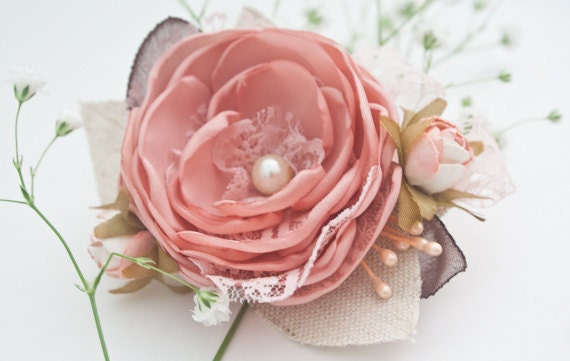 *This is a OOAK (one of a kind) hair piece that is perfect for a bride who wants color, or for a beautiful accent of your maids. This shabby chic hair accessory has romantic details that make

this piece perfect for a spring wedding!
Vendor: Belle Blooms
Etsy Shop: www.BelleBlooms.etsy.com
Link to this item: http://www.etsy.com/listing/94871712/ooak-vintage-flower-hair-clip-or-brooch